Courses in the academic year 2022-23
Students may consult this page for the list of IPC courses that will be offered this academic year. The schedule for the courses in the upcoming January 2023 term is also given. Links to webpages for UG and Int PhD courses are also provided.
Community Wellness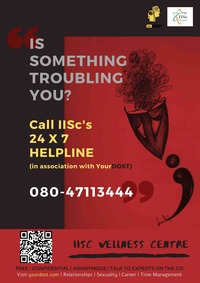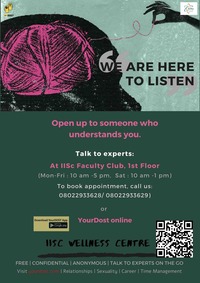 Click here for contact details of the IISc Wellness Centre as well as the list of IPC's Wellness Committee members.