Mid-year Interviews 2020-21
Announcement: (31/12/2020) The PhD interviews for candidates applying to the IPC department will be held on 4th and 5th January 2021. Candidates appearing for the interviews may please note that the schedule has been revised. The updated schedule and instructions are available in this document. All candidates must follow this revised schedule.
For general information, click here.
Community Wellness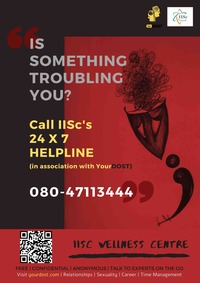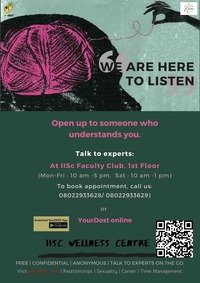 Click here for contact details of the IISc Wellness Centre as well as the list of IPC's Wellness Committee members.