S. Sampath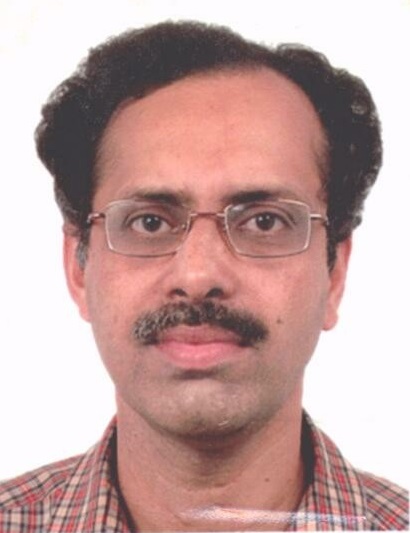 Professor
Department of Inorganic and Physical Chemistry
Indian Institute of Science
Bangalore- 560 012
India
Tel: + 91 80 22933315 (office)

Fax: + 91 80 23600085
+ 91 80 23601552
Surfaces, Interfaces and Materials Electrochemistry
---
The main focus of our research is to understand interfacial properties involving novel materials and modified surfaces. We use a combination of spectroscopy, electrochemistry and microscopy to understand the interfacial properties. Coupled in-situ techniques based on electrochemical FTIR, Raman electrochemistry are routinely used to understand various aspects.
Recent Representative Publications
---
V. Kiran, D. Mukherjee, J. Ramesh Naidu and S. Sampath* Active Guests in MoS2 / MoSe2 Host Lattice: Efficient Hydrogen Evolution Using Few-Layer Alloys of MoS2(1-x)Se2x. Nanoscale 2014, 21, 12856.
S. Sarkar and S. Sampath* Equiatomic ternary chalcogenide: PdPS and its reduced graphene oxide composite for efficient electrocatalytic hydrogen evolution. Chem.Commun. 2014, 50, 7359.
K. Chakrapani and S. Sampath* Spontaneous assembly of Ir nanochain-like structures: surface enhanced Raman scaterring activity using visible light. Chem.Commun. 2014, 50, 3061.
V. Kiran and S. Sampath*. Facile synthesis of Carbon Doped TiO2 Nanowires without External Carbon Source and Its Opto-Electronic Properties. Nanoscale 2013, 21, 10646.
G. Subrahmanyam, M. N. K. Harish and S. Sampath* Ellagic acid: A novel organic electrode material for high capacity lithium ion batteries.Chem. Commun. 2013,7234.
V. Kiran and S. Sampath* Enhanced Raman Spectroscopy of molecules adsorbed on Carbon doped TiO2: A Visible Light-assisted Renewable Substrate. ACS Appl. Mater. Inter. 2012, 4, 3818.
G. K. Ramesha, A. Vijaya Kumara and S. Sampath*. Insitu Electrochemical polymerization at Air-water interface, Surface-Pressure Induced, Graphene-Oxide Assisted Preferential Orientation of Polyaniline. J. Phys. Chem. C 2012, 116, 13997.
O.T. Muhammed, Ravi Kumar and S. Sampath*. Pd supported on TiN for Efficient Ethanol Oxidation. J. Phys. Chem. C 2010, 114, 17934.
Recently granted US patents
---
1) Composition of electrode material in the form of a coating and a process thereof. US patent 8,343,572
2) Low cost electrochemical disposable sensor for measuring glycated hemoglobin. US patent 8,702,931